About
Recipes are sets of instructions. They consist of a list of raw ingredients and a step-by-step guide for creating something greater than the sum of its parts.

Recipes are stories. They are a medium for embedded cultural tradition and memory. Like stories, they can evolve over time, while some maintain fidelity for generations.

Recipes are records of invention. They are documentation of human creativity and expression. Writing down a recipe is a way to share knowledge, incorporating lessons from the past.

This cookbook is a living online resource containing recipes for collaborative projects. Included are a variety of initiatives and experiments that are all the result of people working together in creative partnership.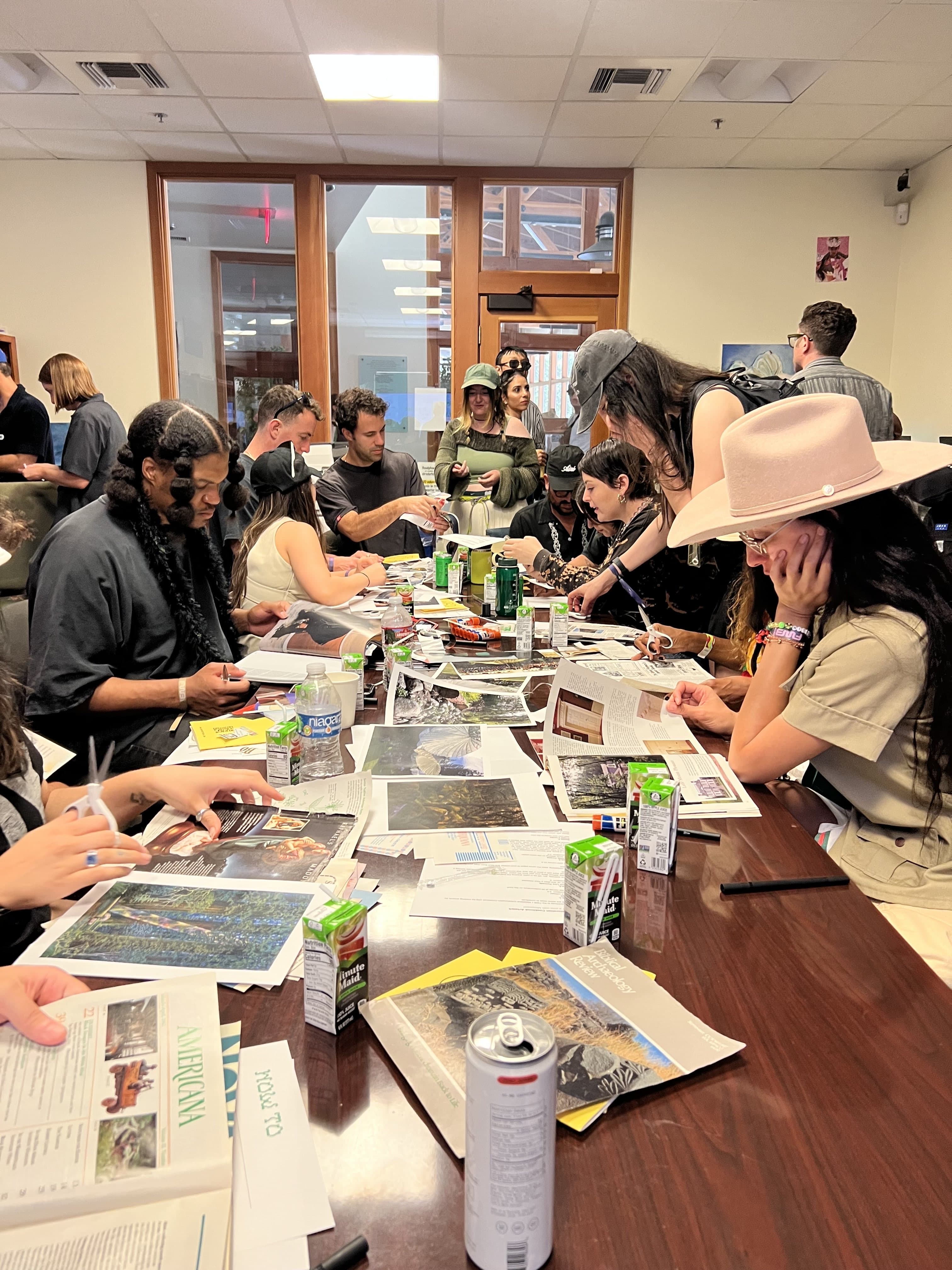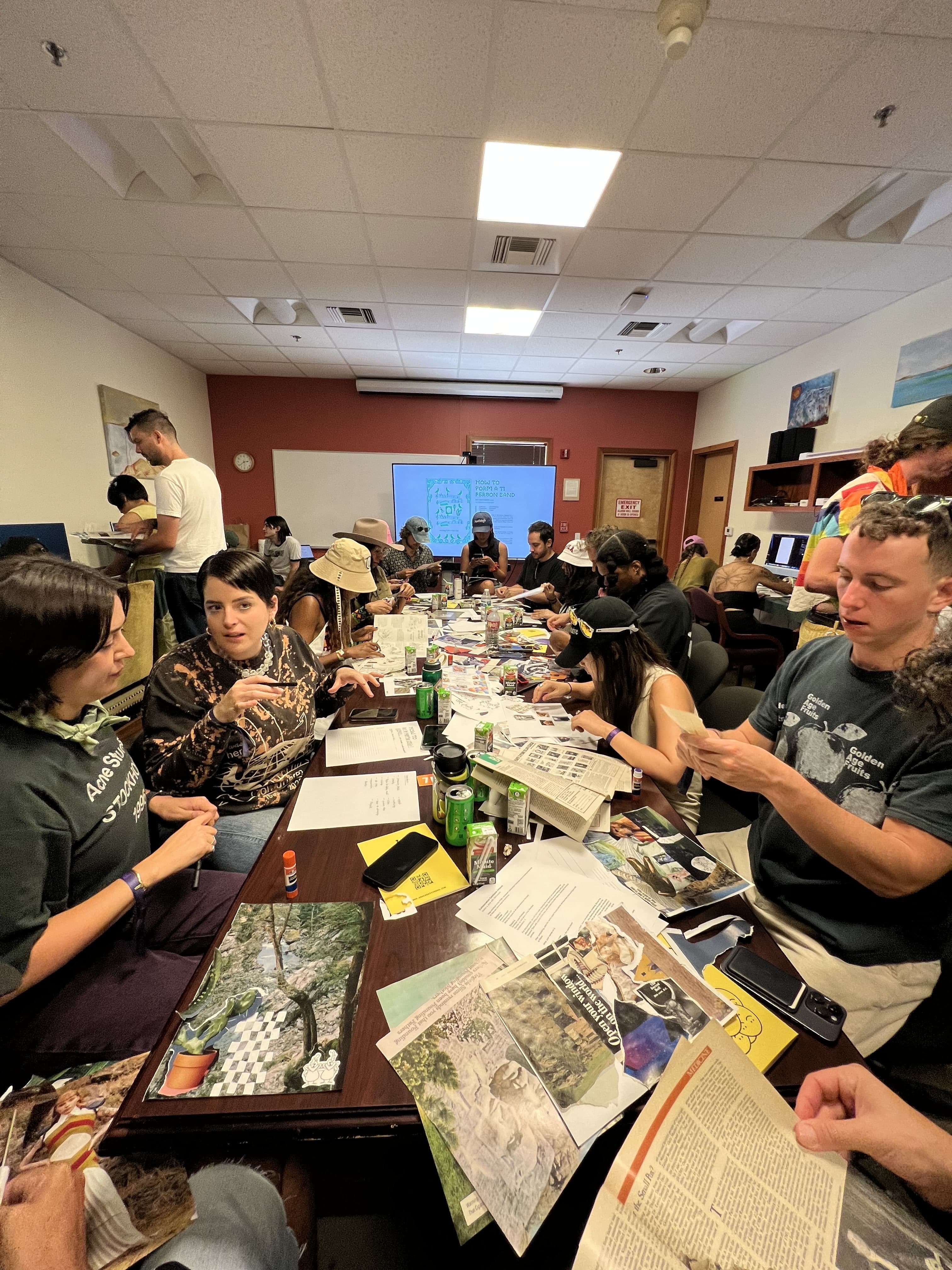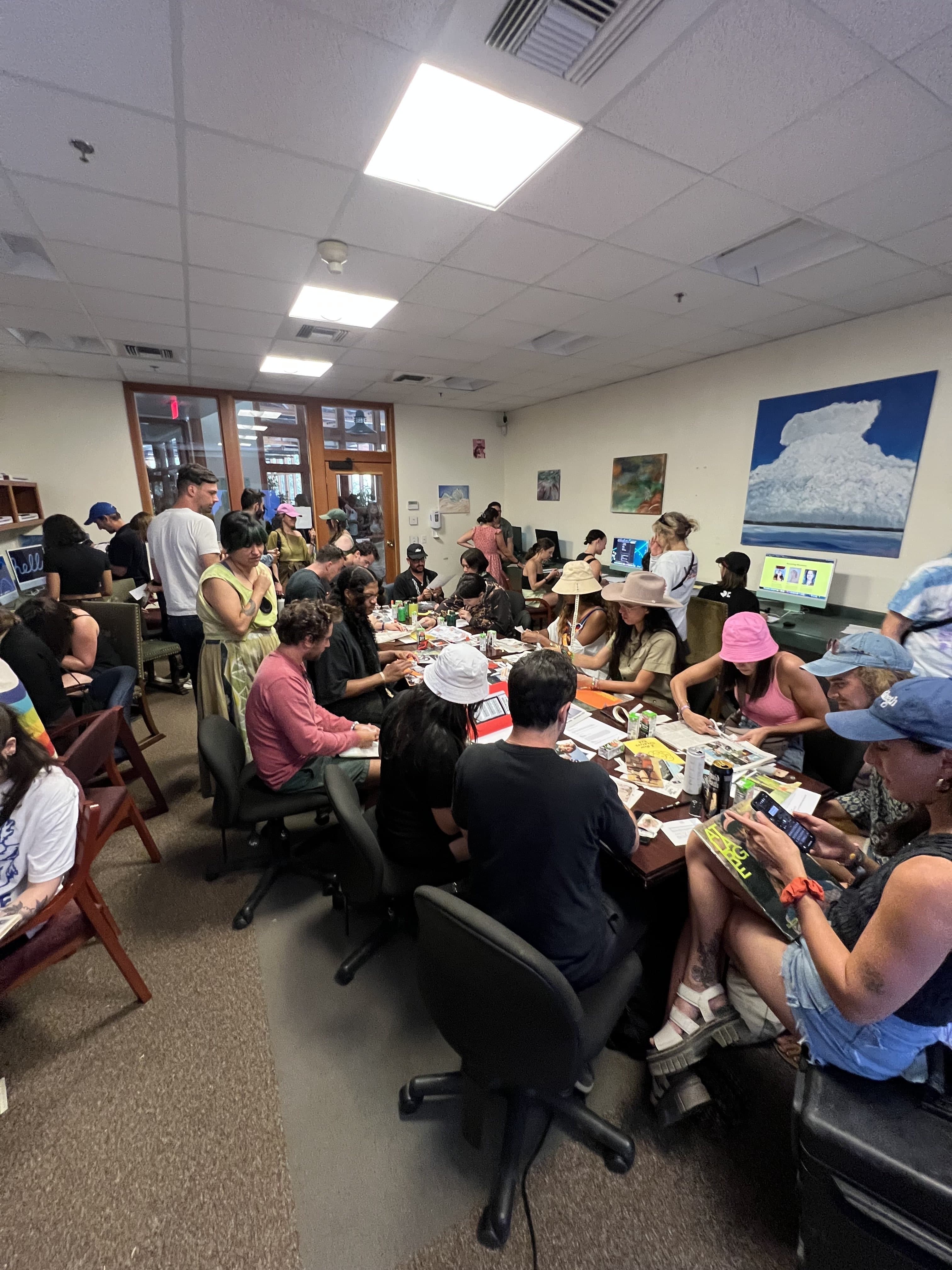 On Saturday, August 5th, 2023, 40 people gathered together in a computer lab at Idyllwild Arts High School for a collaborative zine making workshop co-hosted by Metalabel and Friends With Benefits. The results formed the basis of this online resource.

Workshop participants contributed to Collaboration Cookbook by either writing recipes of their own collaborative projects, or by creating collage-based artwork — resulting in over 20 contributions.

This enthusiastic response led to the creation of this website, allowing for participants around the web to join in. We hope you'll add to this resource.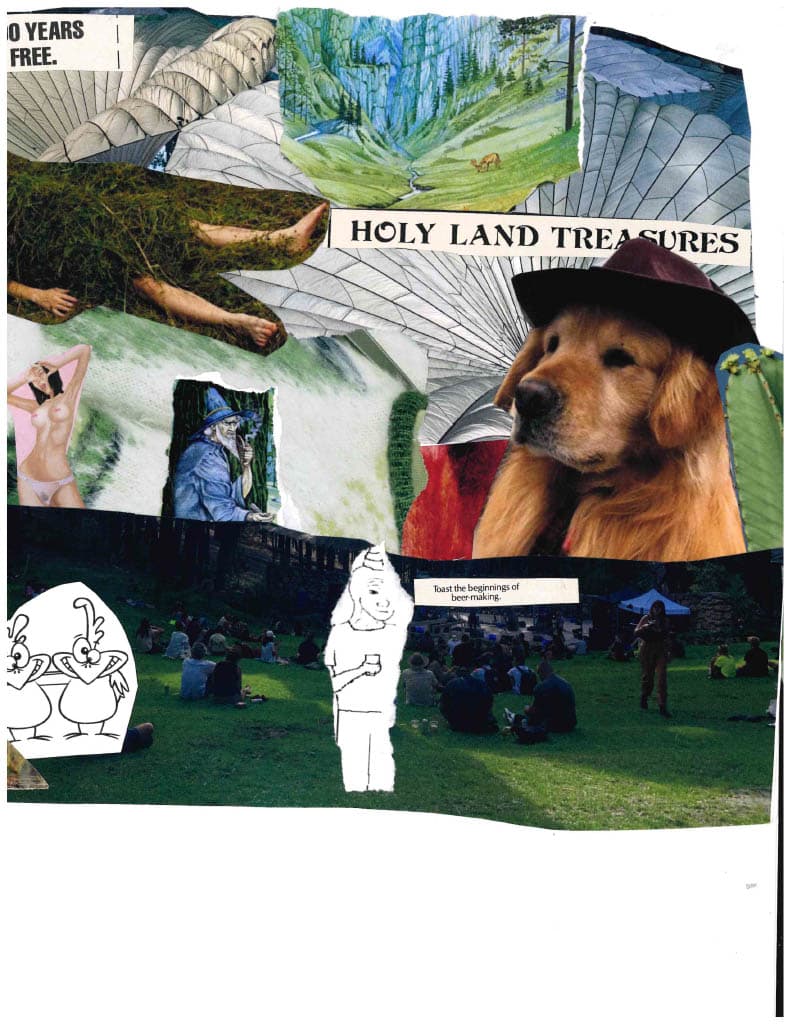 Jacob Sussman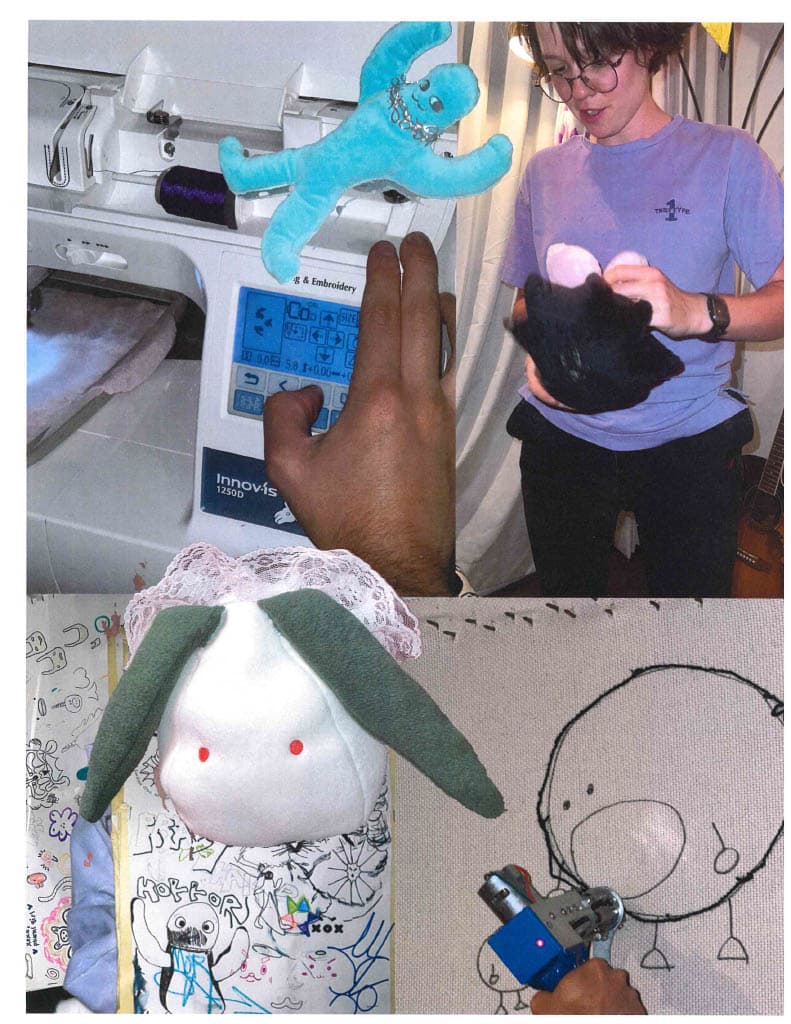 Fi Carty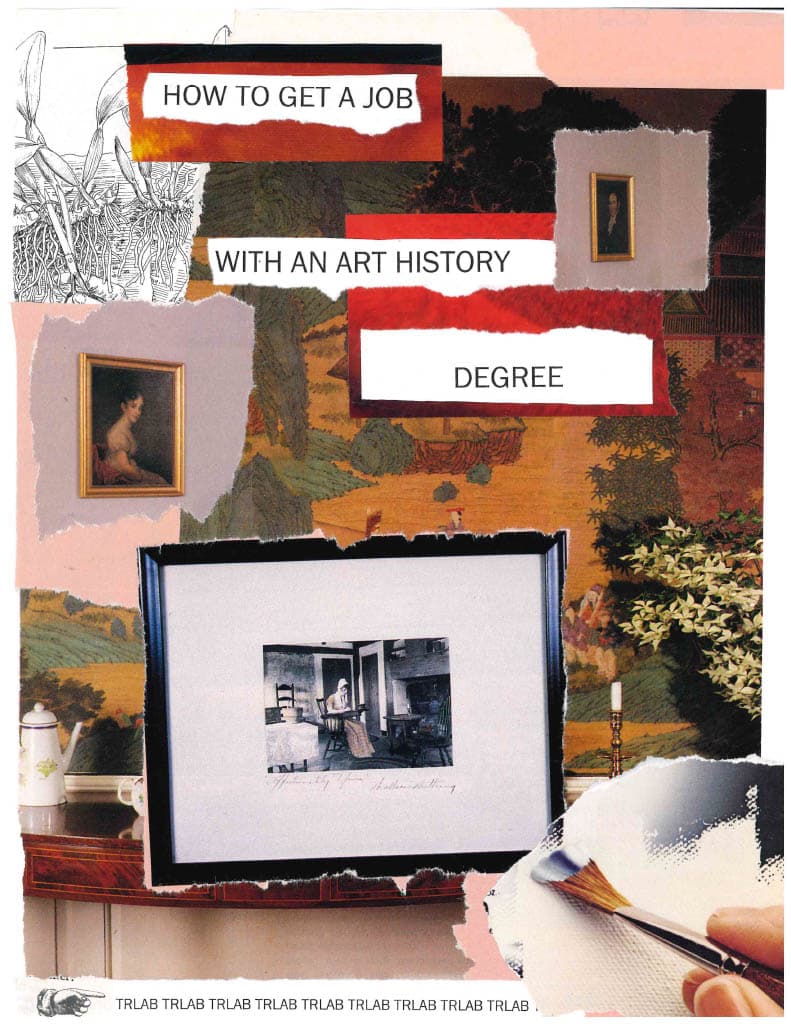 Molly Maugeri, Claire Mar
Jacq Vaca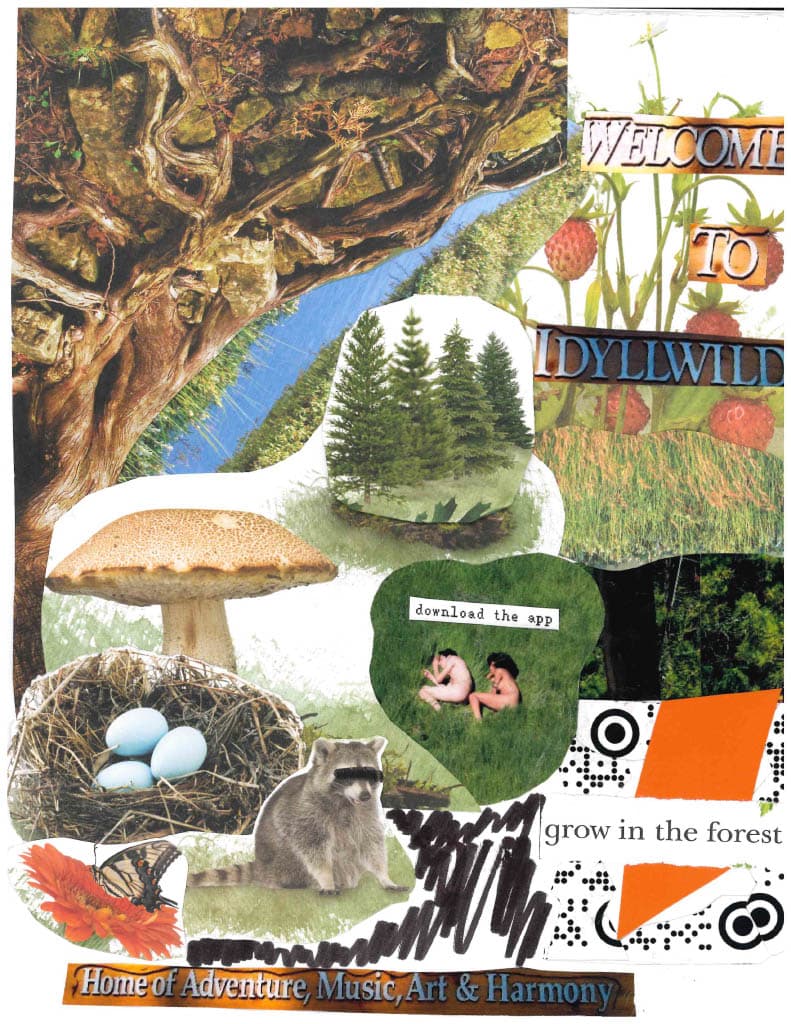 Alexis M., Jessica Parker, Michael Sharon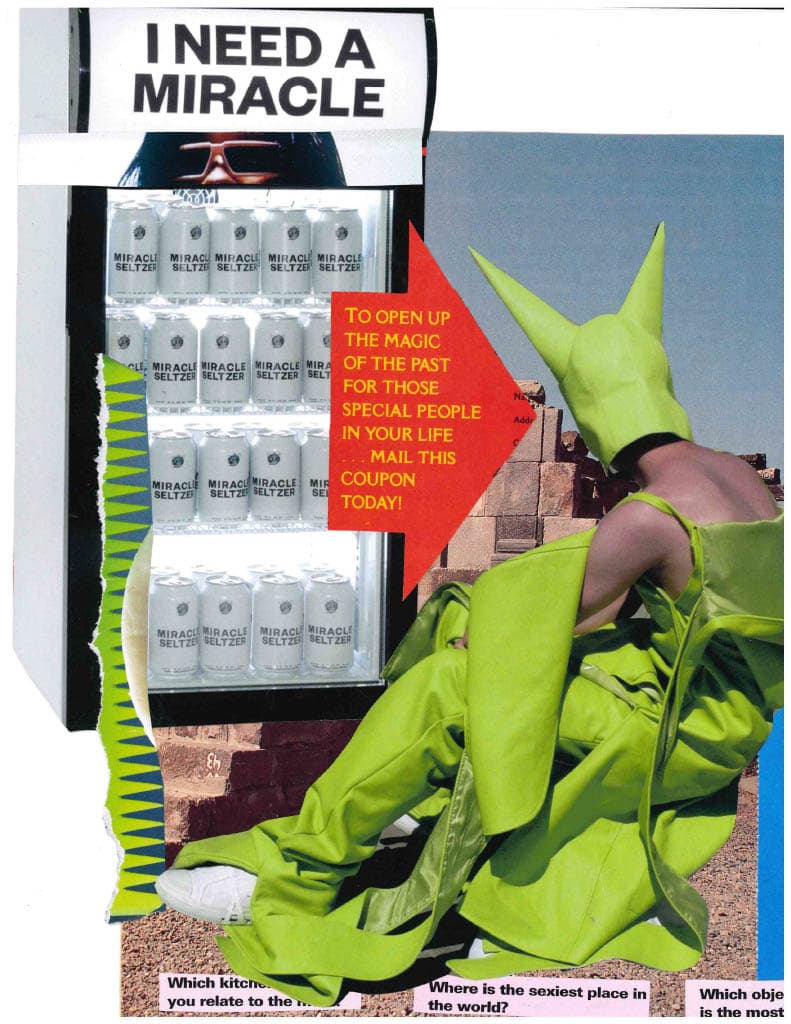 Neesh Chaudhary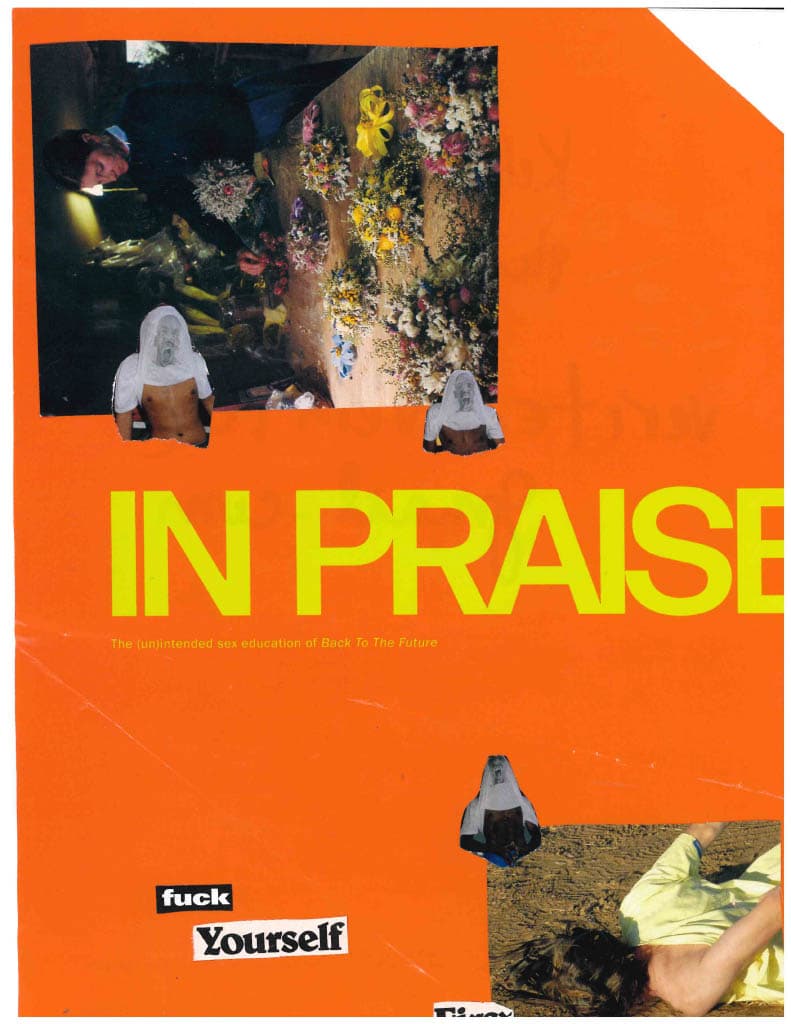 Kelsey Byrne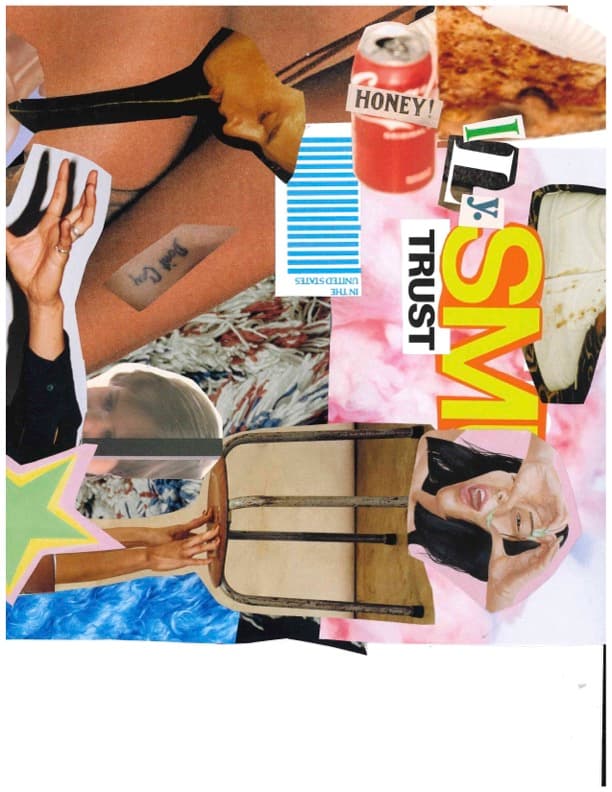 Steph Alinsug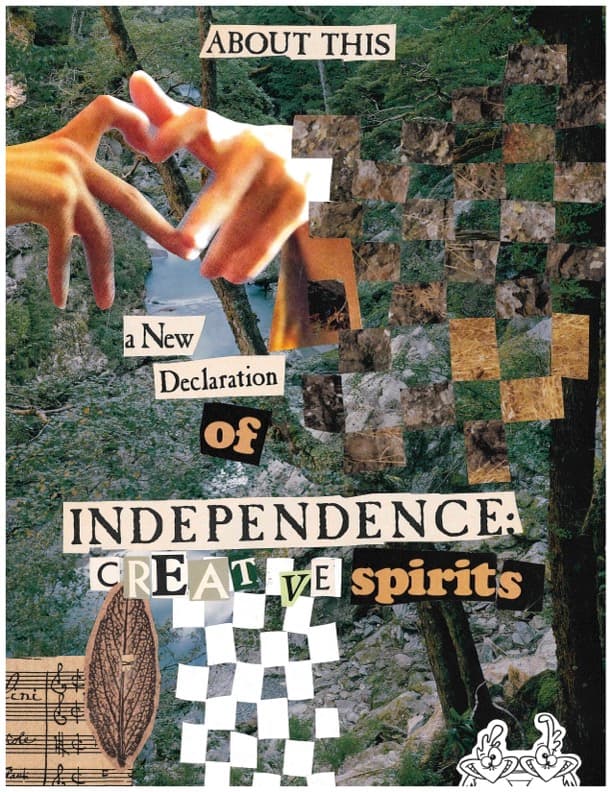 Robert Montero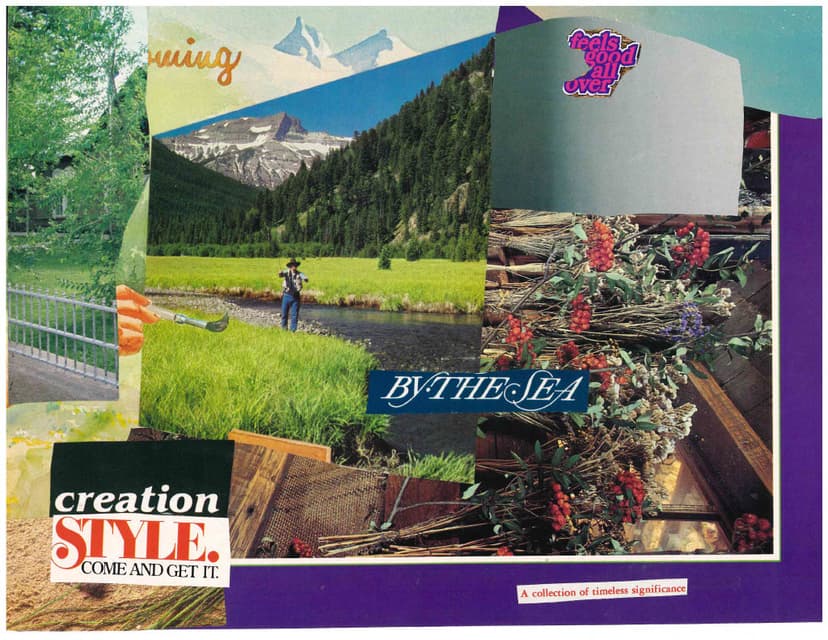 Nicole Tremaglio
Thank you to all of the workshop participants and collaborators:

Fiona Carty, Austin Robey, Lauren Dorman, Mindy Seu, Joshua Citarella, Greg Bresnitz, Kaitlyn Davies, Jose Mejia, Matthew Chaim, Charlie Waterhouse, Keely, Sarah Owen, K Allado-McDowell, Leo Pastel, Ryan Tv, Frankie-Nicole, Lia Godoy, Paola Viola, Jacq Vaca, Steph Orpilla, Jessica Parker, Michael Sharon, Alexis M., Moni Saldaña, Maria Fernández, Matt Newberg, Greg Wolff, Levi Downey, Alvaro Delgado, Molly Maugeri, Claire Mar, Lani Trock, Stella Blue, Jacques Swartz, Nicole Tremaglio, Stefen Deleveaux, Neesh Chaudhary, Nick Susi, Kelsey Byrne, Steph Alinsug, Jacob Sussman, Roberto Montero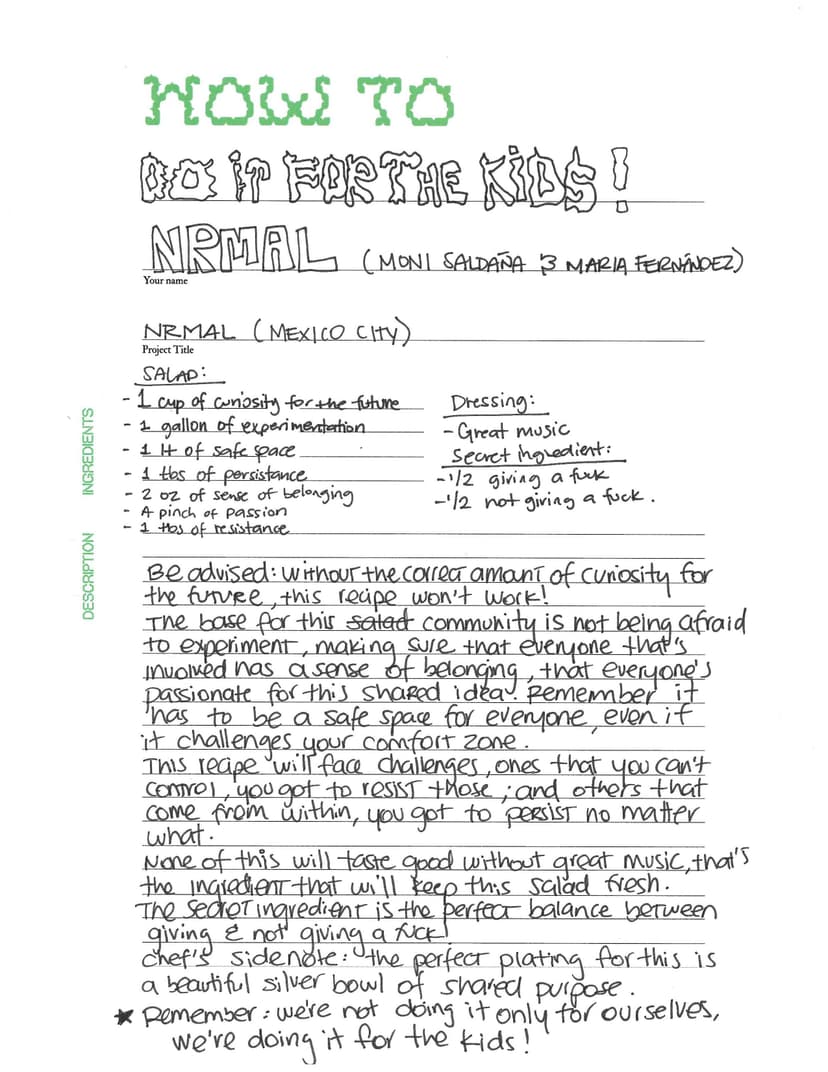 NRML (Moni Saldaña, Maria Fernández)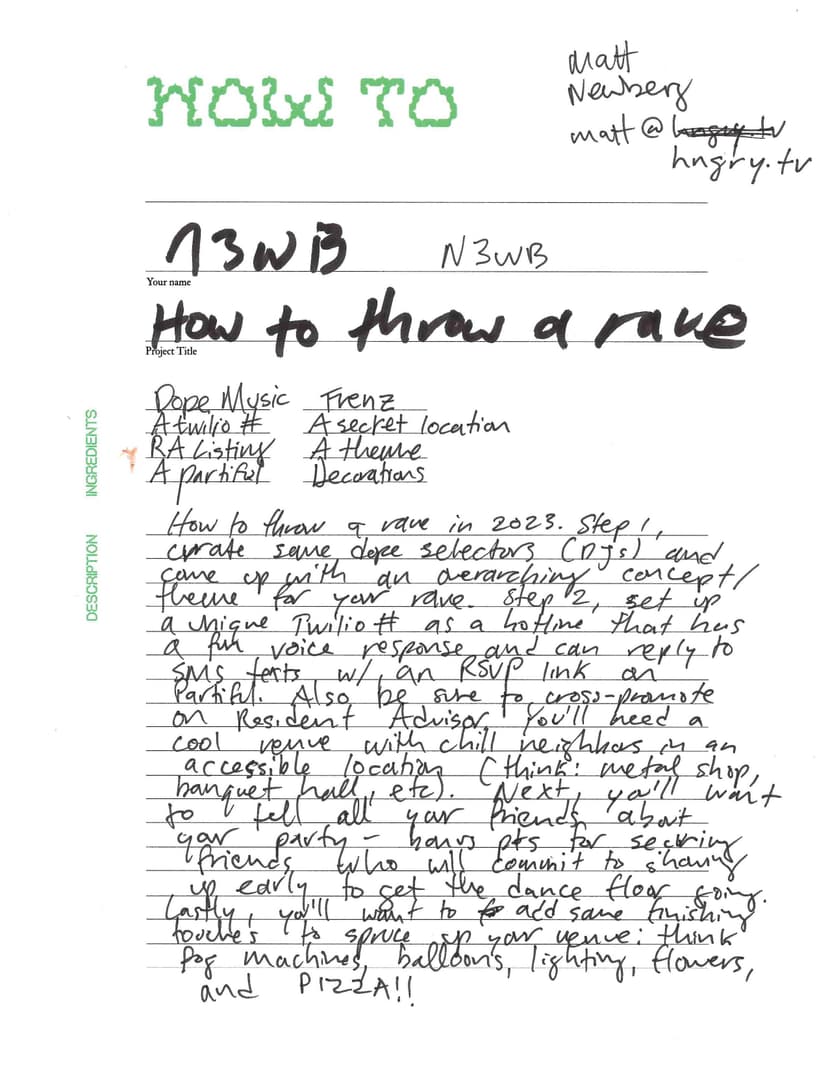 Matt Newberg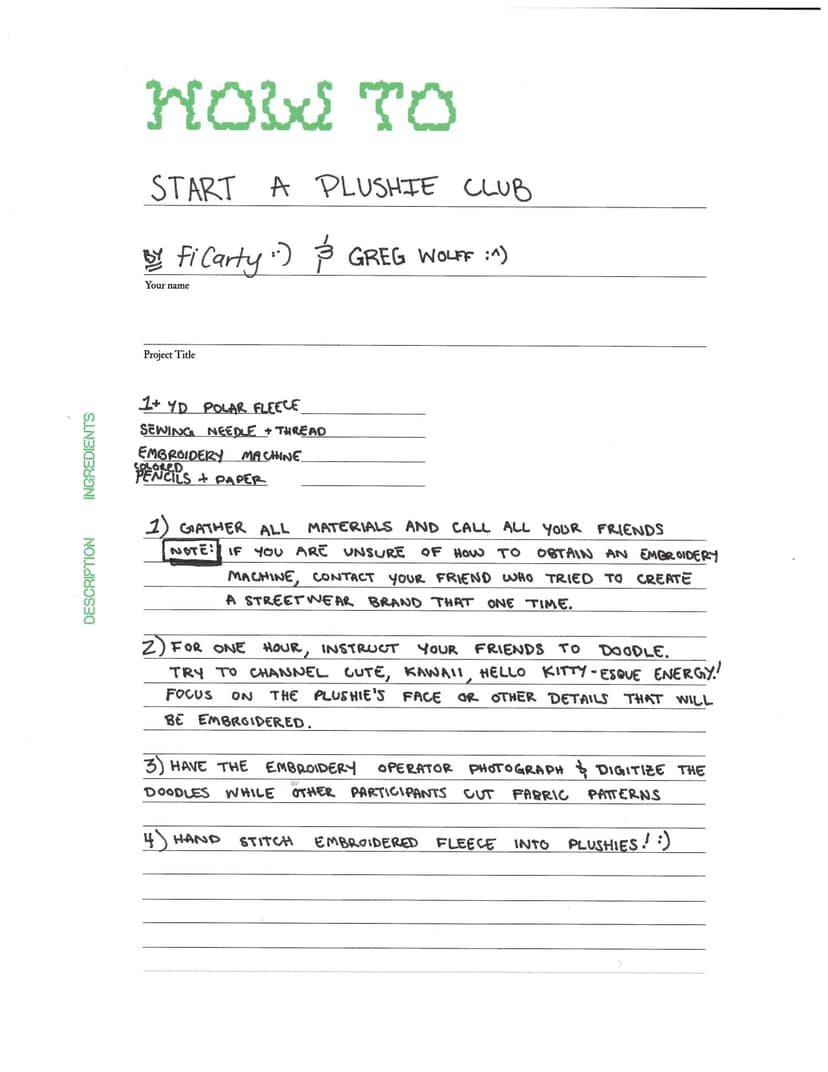 Fi Carty, Greg Wolff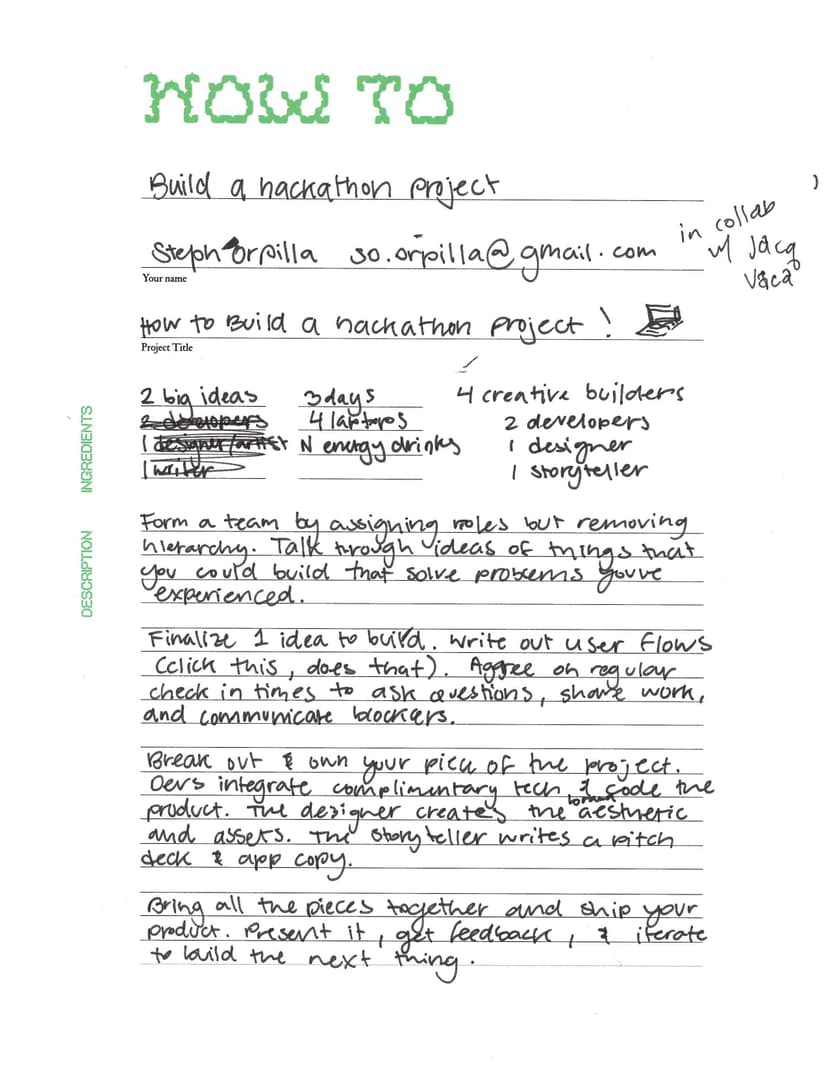 Steph Orpilla, Jacq Vaca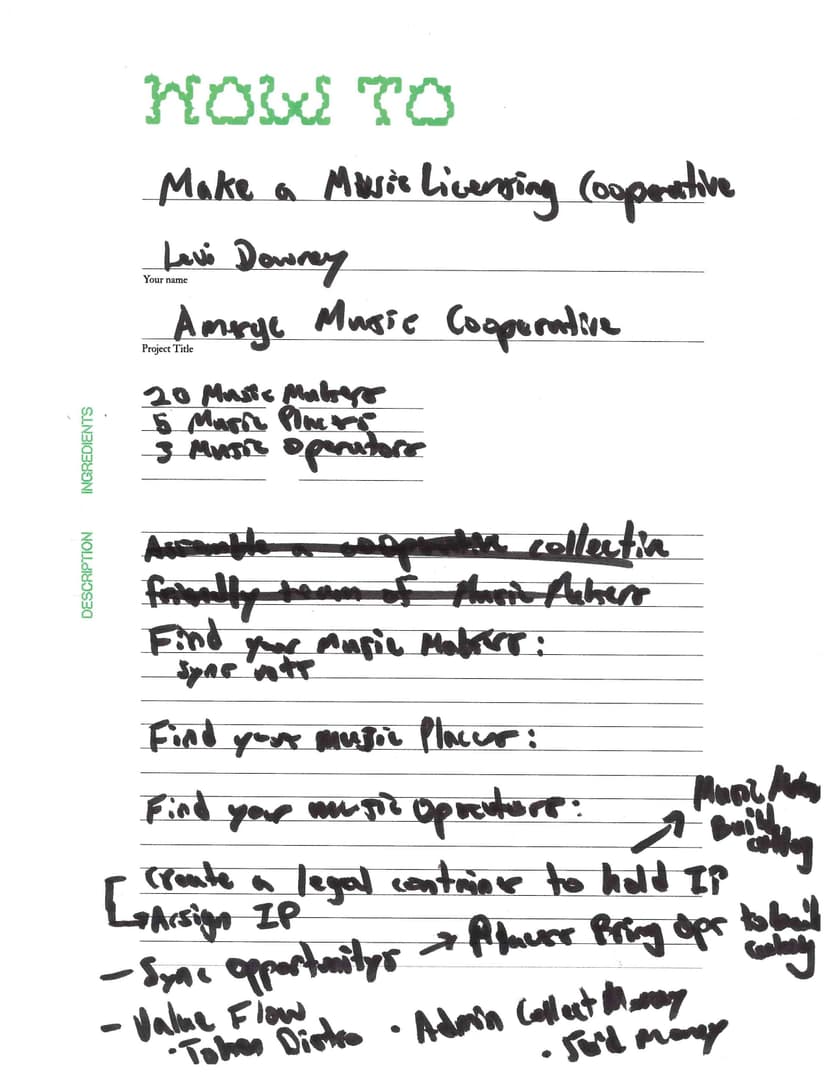 Levi Downey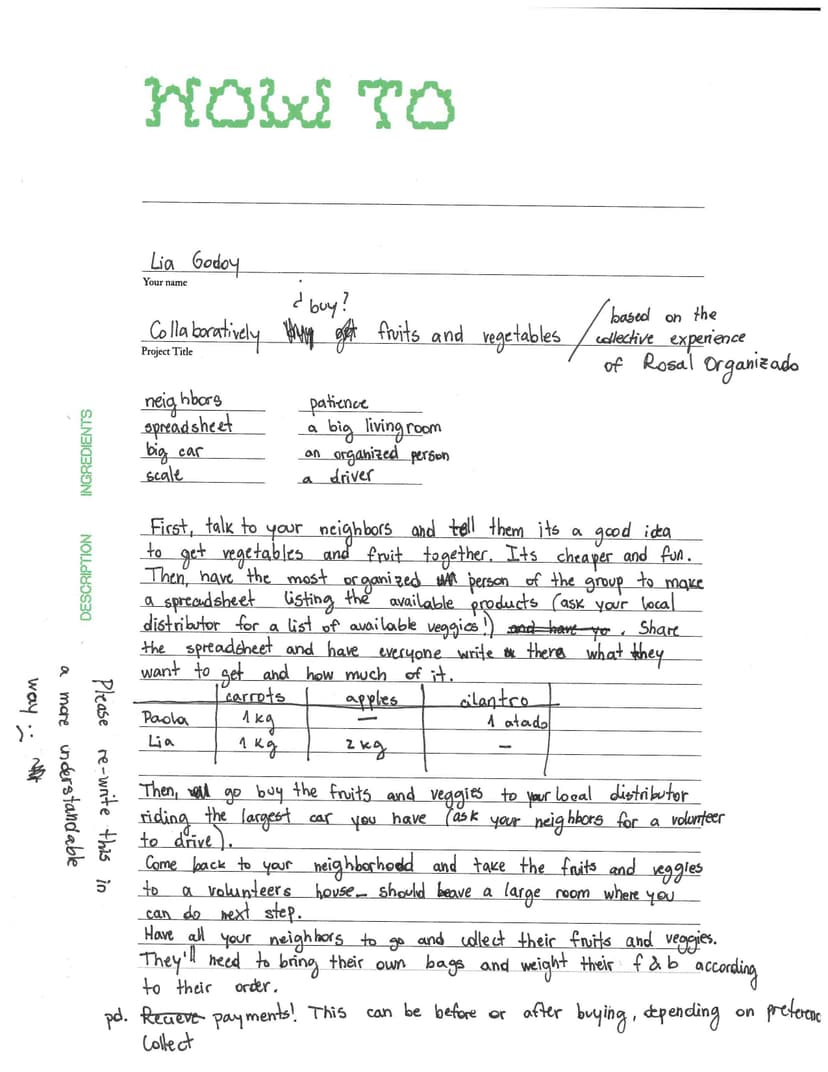 Lia Godoy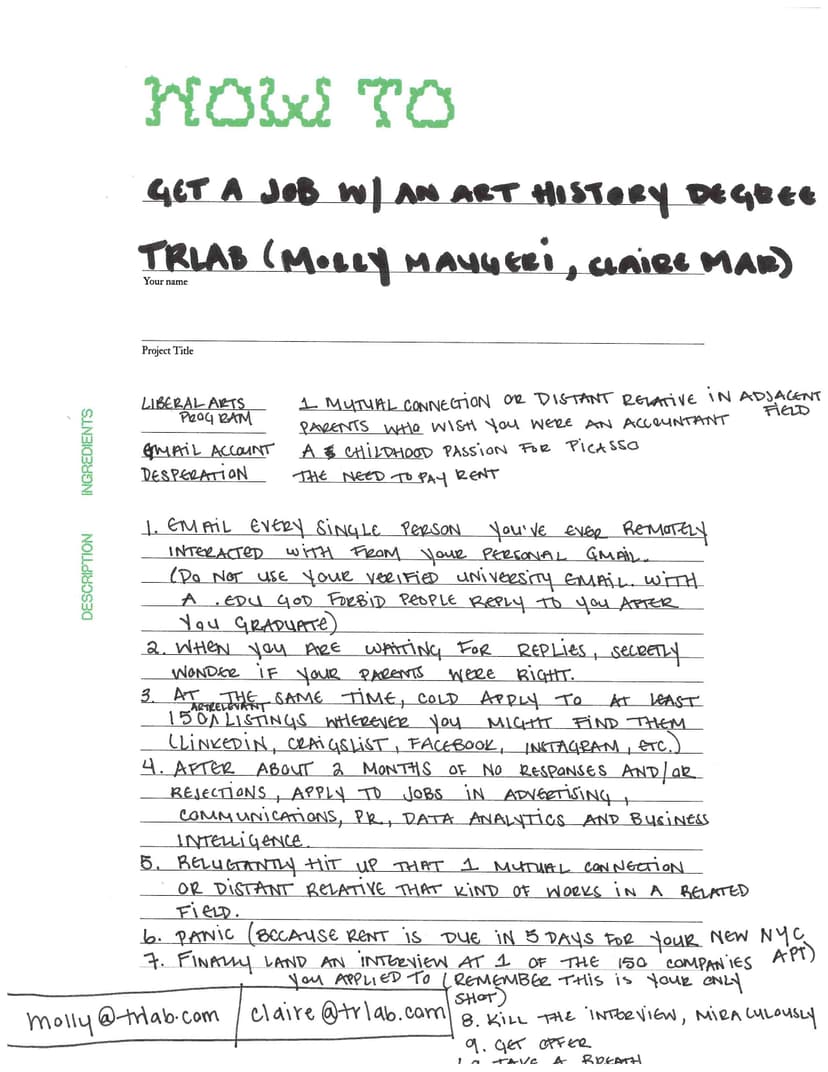 TRLAB (Molly Maugeri, Claire Mar)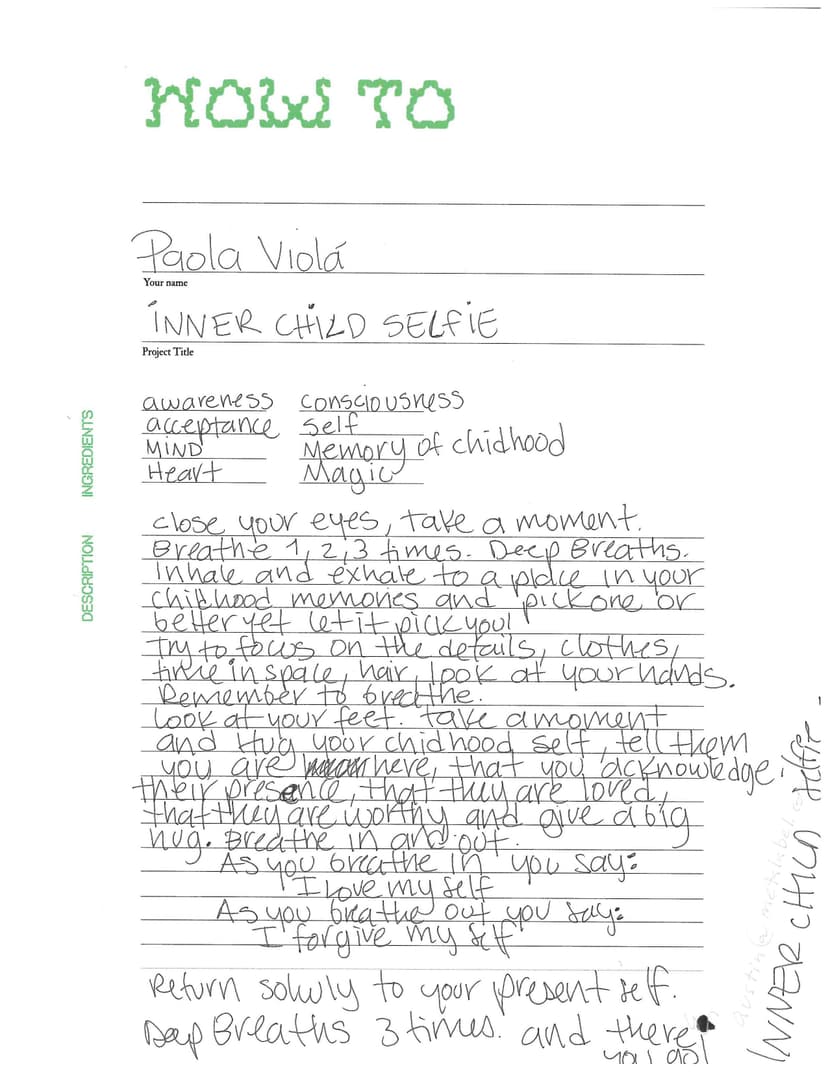 Paola Violá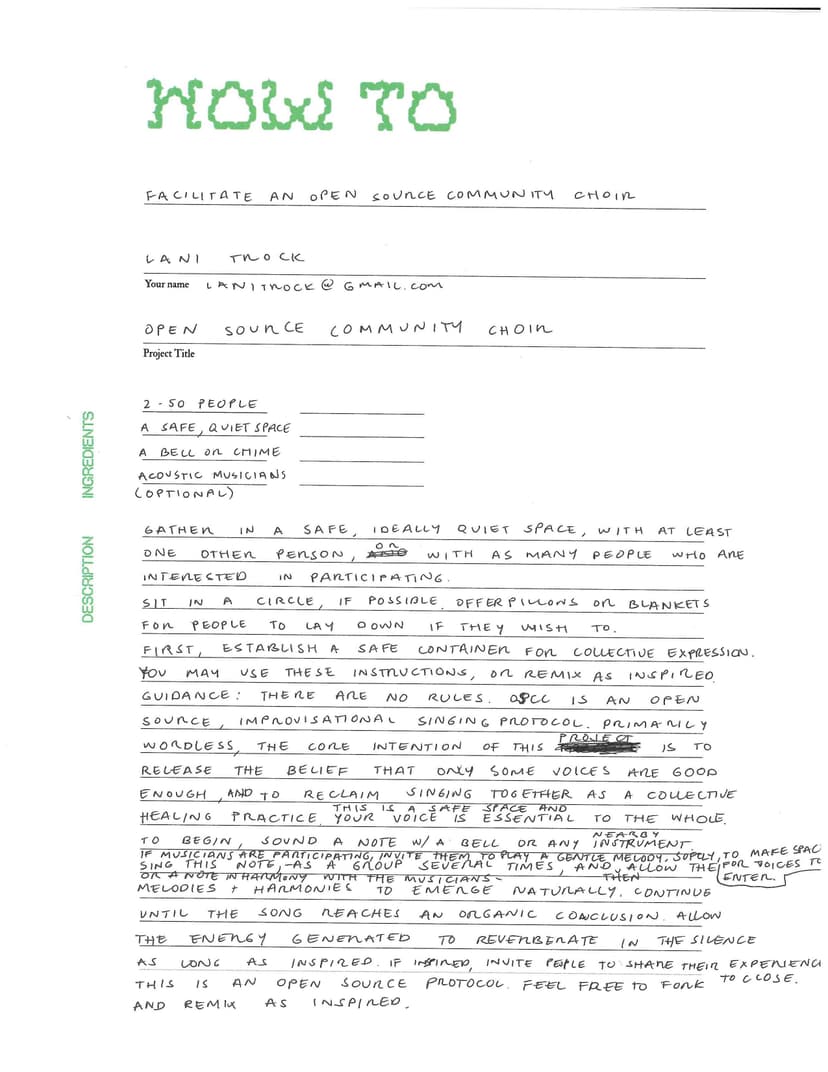 Lani Trock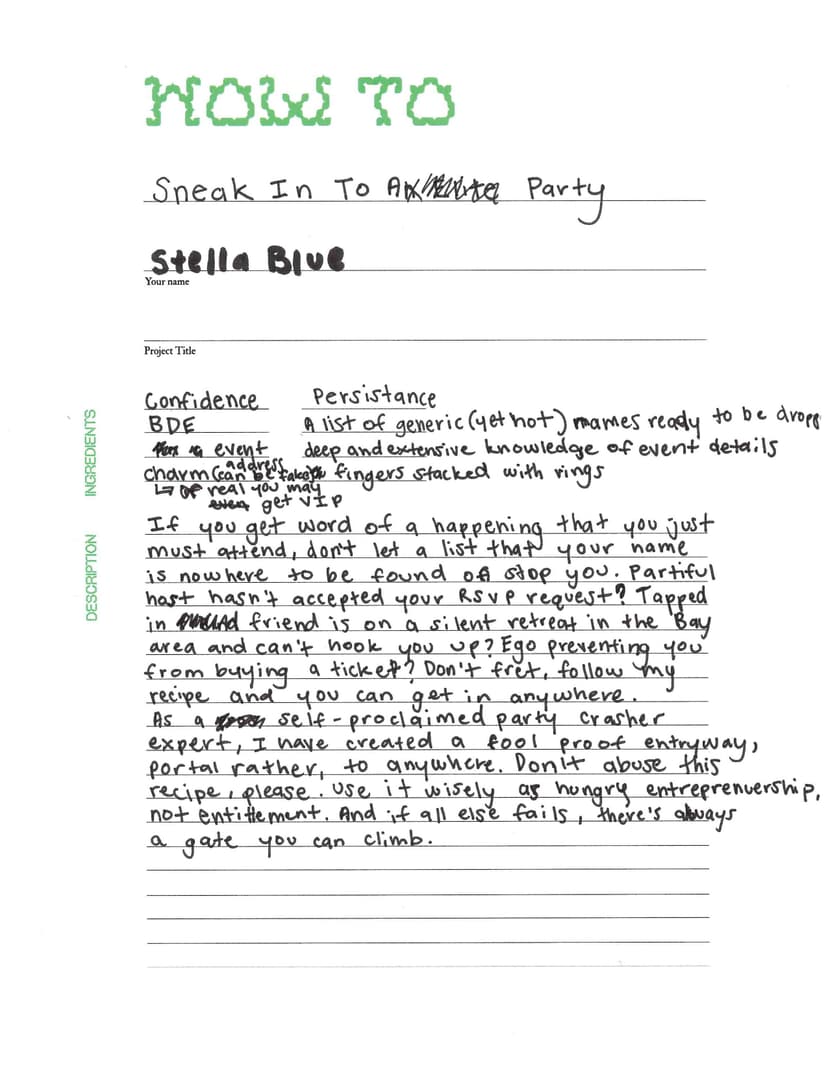 Stella Blue
Download a digital version of the printed publication.
Download
Contribute your own recipe and receive a free printed physical copy of the cookbook.
Add a recipe
Metalabel